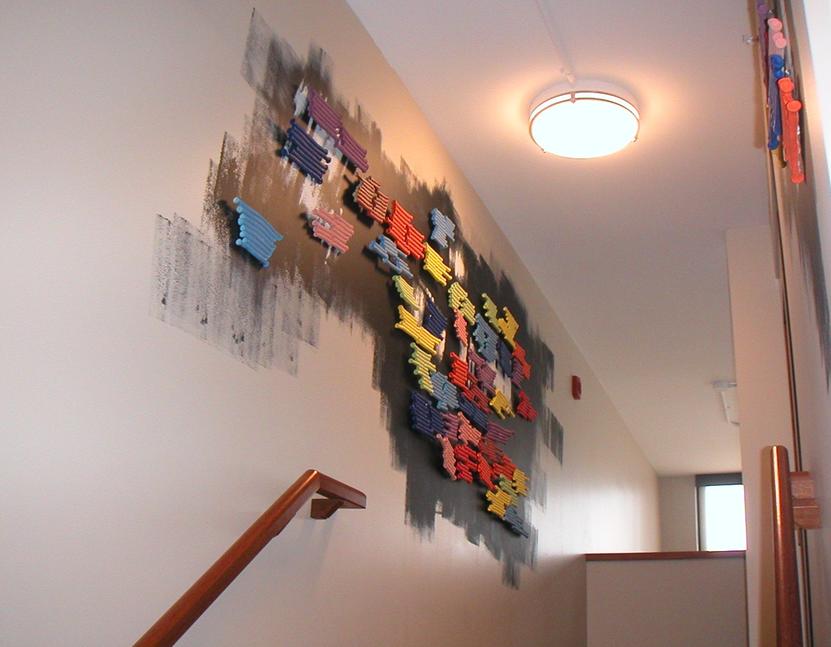 Title: "Deep Space"


Year: 2013



Medium: Ceramic



Description: Wall Sculpture



Style: Contemporary/Abstract



Subject: Inspired by images taken by the Hubble Space Telescope. The title also serves as a metaphor because the sculpture is installed in a narrow hallway that leads to the master bedroom.



Overall Dimensions: 10 ft. x 4 ft. x 2 in. (+/-)​



​Technique: ​High-fired stoneware, hand coiled and assembled, various underglazes and electric fired in an oxidation atmosphere. The background is rolled latex paint.



Predominant Colors: Multi-colored