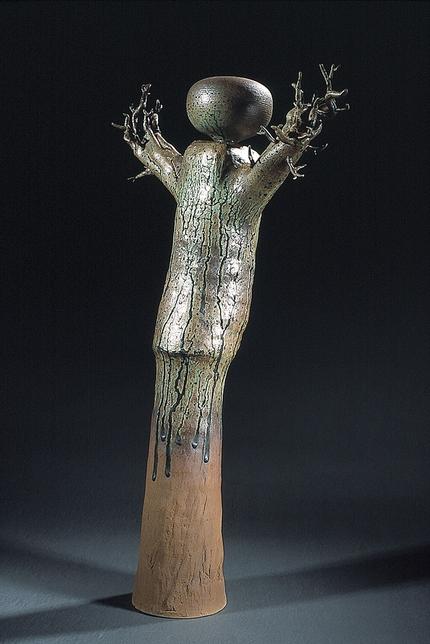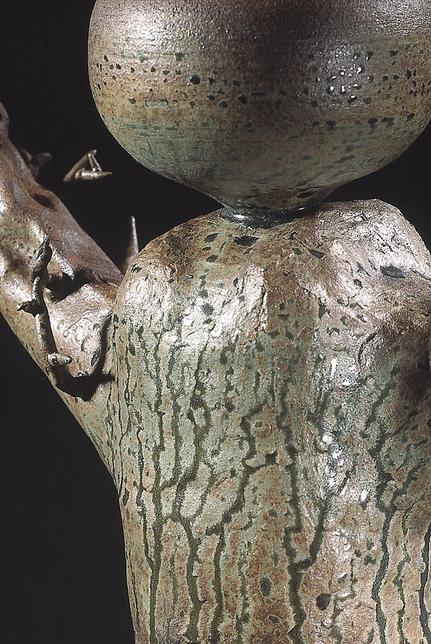 ​​​

Title: "The Giving Tree"



Year: 2003



Medium: Ceramic



Description: Sculpture



Style: Contemporary/Abstract



Subject: Inspired by a shower tree that resembled a human figure and the driven desire to give it immortality. This tree was removed in order to add a turning lane for a road-widening project. It is appropriately titled after the children's book written by Shel Silverstein.



Overall Dimensions: 32 x 18 x 6 in.



Technique: High fired stoneware; wheel thrown, hand coiled, extruded and hand built parts, stained with copper carbonate, applied apple tree ash from an orchard in Boston and gas fired in a reduction atmosphere.​



Predominant Colors: Greens, Browns





Price: SOLD